Football Goal Post Movable/fixed type
Foot ball post with wheel 120x100 mm dia main frame (Oval shape goal posts) & base unit,40x3 mm dia rolled aluminum/MS support bar. Powder coated (white) finish, heavy duty toggle type fully galvanized wheels for football goal post (4/8 wheels for 1 pair).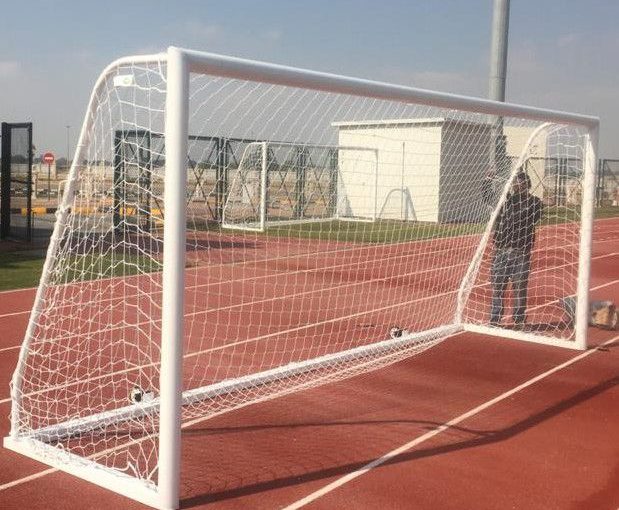 Volley ball post Movable/fixed type
100mm dia pole, attached height adjustable unit and winch for tightening net. Fully powder coated finish.